The Air Cadet League of Canada actively engages with and is supported in various ways by a number of like-minded not-for-profit organizations.  Below is a listing of some of these organizations.
Air Cadet Organization
The Air Cadet Organization (ACO) is a national youth organization sponsored by the Royal Air Force in the United Kingdom.  Membership is open to young people aged between 13 and 22 years, inclusive.  The ACO aims to promote and encourage a practical interest in aviation and the Royal Air Force among young people; provide training which will be useful in the services and civilian life; and encourage the spirit of adventure and develop qualities of leadership and good citizenship.  The "Air Cadets" provides the opportunity for members to take part in a huge and diverse range of exciting and challenging activities.  Many are organized at national and regional levels while others take place locally at wing and squadron levels.
Army Cadet League of Canada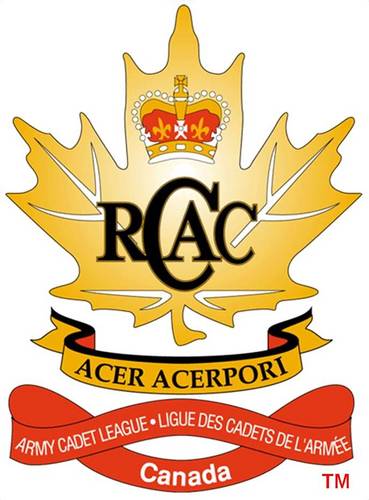 The Army Cadet League of Canada, a civilian not-for-profit organization, commits to support the army cadets by working in partnership with local communities and the Canadian Forces in the development of policies and methods for achieving the purposes and objectives of the Canadian Cadet Movement in general, and the Royal Canadian Army Cadets in particular.  The Army Cadet League of Canada was officially formed in 1971 to work with the Department of National Defence (DND) in support of army cadets and has a branch office in each of the 10 provinces and the Northern region.  The League is the supervisory sponsor for 450 cadet corps across Canada.  With the aid of each branch office, the League ensures financial, accommodations and transportation support for programs and services not provided by the Department of National Defence to more than 19,000 army cadets.
Australian Air Force Cadets
The Australian Air Force Cadets (AAFC) is a youth organization sponsored by the Royal Australian Air Force (RAAF).  The AAFC teaches valuable life skills and helps young people develop qualities including leadership, self-reliance, confidence, teamwork and communication.  Some activities undertaken by the AAFC include flying, field-craft, adventure training, firearms safety training, drill and ceremonial, service knowledge, aeromodelling, navigation and gliding. Their fundamental aim is to foster qualities that will enable cadets to become responsible young adults, who will make a valuable contribution to the community.
Civil Air Patrol
The Civil Air Patrol (CAP) is a federally supported non-profit corporation that serves as the official civilian auxiliary of the United States Air Force (USAF).  CAP is a volunteer organization with an aviation-minded membership that includes people from all backgrounds, lifestyles, and occupations. It performs three key missions: emergency services, which include search and rescue (by air and ground) and disaster relief operations; aerospace education for youth and the general public; and cadet programs for teenage youth.  Membership in the organization consists of cadets ranging from 12 to just under 21 years of age, and senior members 18 years of age and up.  These two groups each have the opportunity to participate in a wide variety of pursuits; the cadet program contributes to the development of the former group with a structured program and an organization based upon United States Air Force ranks, while the older members serve as instructors, supervisors, and operators.
Civil Air Search and Rescue Association
The Civil Air Search and Rescue Association (CASARA) is Canada-wide, volunteer, non-profit aviation association dedicated to the promotion of Search and Rescue awareness, and to the provision of trained and effective air search support services to supplement our National Search and Rescue program. CASARA operates in all 13 provinces and territories.  CASARA believes in supporting their volunteers, their training and their affiliate youth programs; the CASARA Foundation was incorporated in 1998 to present scholarships and bursaries to deserving individuals who wish to enhance their education or further their aviation careers.  The CASARA Foundation provides an annual Continuation Flying Award to a graduate of the Air Cadet Power Pilot Training Program who expresses an interest in using their flying qualifications to help other individuals or organizations.
International Air Cadet Exchange Association
The International Air Cadet Exchange Association (IACEA) aspires to produce responsible aerospace leaders of tomorrow through air cadet exchanges and cultural education – offering leadership development with a global perspective.  The IACEA organizes an annual international cadet exchange between its nearly 20 member countries that involves approximately 500 cadets each summer.  The member countries include Australia, Belgium, Canada, China, Czech Republic, France, Germany, Ghana, Hong Kong, Israel, Japan, Netherlands, New Zealand, Republic of Korea, Switzerland, Turkey, United Kingdom, and United States of America.
Navy League of Canada
The Navy League of Canada was established in 1895 to promote an interest in Maritime Affairs generally throughout Canada. Since 1895 The Navy League of Canada has worked to preserve Canada's maritime legacy, passing it on to future generations so that they may continue to realize the vast potential of our oceans, lakes and rivers and the critical role they play to our national well-being.  The Navy League of Canada provides most of its services to its nearly 8,500 cadets through its 260 local branches. Branches coordinate community support and oversee delivery of local cadet programs.
Ninety-Nines
The Ninety-Nines is the international organization of women pilots that promotes advancement of aviation through education, scholarships, and mutual support while honoring our unique history and sharing our passion for flight.  Established in 1929 by 99 women pilots, the members of The Ninety-Nines, Inc., International Organization of Women Pilots, are represented in all areas of aviation today.  The Ninety-Nines provide three Pilot Training Achievement Awards annually.
Royal Canadian Air Force Association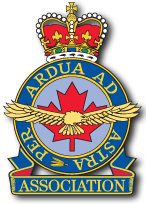 The Royal Canadian Air Force Association (RCAFA) is a national not-for-profit aerospace and community service organization composed of aviation-minded citizens established to remind Canadians of their country's rich aeronautical tradition and history, to support Canada's Air Force and to support and encourage the civil aviation component within the country.  One of its major objectives is to support Air Cadets and work closely with the Air Cadet League of Canada, and to participate in local civic and community programs, especially those designed to develop the physical, mental, and moral well-being of our nation's youth.  The Air Force Association through its Air Cadet 50th Anniversary Trust Fund, created in 1991, provides a number of Continuation Flying Awards annually.  The RCAFA also supports the Air Cadet League by providing squadron copies of Airforce Magazine and in 2016 they also provided sponsorship of the International Air Cadet Exchange Association annual meeting held in Ottawa.
Royal Canadian Legion
The Royal Canadian Legion is Canada's largest Veteran support and community service organization. Our more than 300,000 members in over 1400 Branches across Canada make a difference in the lives of Veterans and their families providing essential services within our communities.  The Legion has assumed a major responsibility for perpetuating the tradition of Remembrance in Canada and organizes the annual National Poppy and Remembrance Campaign to honour the men and women who made the ultimate sacrifice for our Country.  As part of its Youth Programme, the Legion sponsors the "Outstanding Cadet of the Year Award" at the National Remembrance Day Ceremony in Ottawa and is the official sponsor of approximately 120 air cadet squadrons across Canada.
Soaring Association of Canada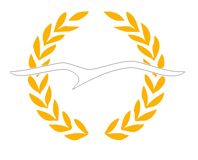 The Soaring Association of Canada (SAC) is the national association for glider pilots in Canada.  It was incorporated in 1945 and is a non-profit amateur sports association.  The purpose of SAC is to promote, enhance and protect the sport of soaring in Canada.  A partnership between the SAC and the League has been in effect since 1998; its main purpose is to secure mutual benefits by sharing information and cooperating on the development of proposals for joint projects.  Each Glider Pilot Scholarship graduate receives a Soaring Association of Canada pin and can join the Soaring Association of Canada free of charge.  This entitles them to benefits as described on the SAC website www.sac.ca.  In addition most of the member soaring clubs have reduced membership fees for air cadets.
Sabre Pilots Association of the Air Division Squadrons
The Sabre Pilots Association of the Air Division Squadrons (SPAADS) is made up of pilots who flew the F-86 Sabre with the Royal Canadian Air Force squadrons with NATO in Europe from 1951 to 1963.  During the life of the Air Division, 107 Royal Canadian Air Force Sabre pilots gave their lives guarding the freedoms and ideals for which Canada stands.  SPAADS provides two Power Pilot Achievement Awards annually.
Webster Memorial Trophy Competition
The John C. Webster Memorial Trophy Competition was established in 1932 by the late Dr. J.C. Webster of Shediac, New Brunswick, who wished to perpetuate the memory of his son, John who lost his life in an aircraft accident at St. Hubert, Quebec while practicing to represent Canada in an aerobatic flying competition, The Trans-Canada Air Pageant.  The Webster Memorial Trophy Competition is an annual event committed to declaring the "Top Amateur Pilot in Canada".  Entry to the Webster Memorial Trophy Competition is waived for qualified cadet competitors.
Young Citizens Foundation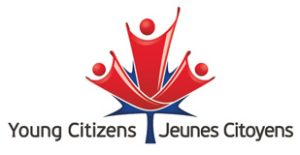 The mission of the Young Citizens Foundation (YCF) is to assist young Canadians to grow and mature as committed, knowledgeable and contributing Canadian citizens. The YCF achieves this objective by encouraging young Canadians to participate in development programs operated by nationally recognized organizations such as The Royal Canadian Air Cadets that provide life-learning opportunities for our youth which will significantly influence and benefit their development as committed Canadian citizens.  Participation in these programs helps to develop leadership skills, exposes students to the various citizenship ideals that the country values and provides some very positive mentoring.  The YCF provides an annual post-secondary scholarship to a deserving cadet. The provision of post-secondary scholarships is critical not only because it encourages Canadian youth to join these programs, but because it is important that those students who have started on this path continue their education so that they can achieve positions of leadership in their communities, regionally and nationally.