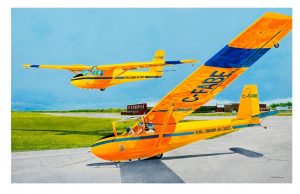 'Mountain View Morning'.  High quality print depicting our 233 Glider, paper size 24″ x 33′.
What better way to capture those great memories for that special Air Cadet person in your life!
Take advantage of this Limited Edition, high quality print that has been signed and numbered by artist Barry Franklin, a skilled artist and former Air Cadet. 'Mountain View Morning' portrays one of the most prestigious parts of the Air Cadet program as the youth of Canada pursue their glider wings!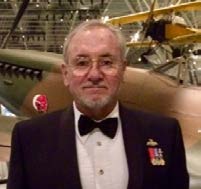 A perfect gift idea that could be the centre of attention for a current or former Air Cadet – or think about hanging it at your local Squadron headquarters, your mess hall or proudly displayed above your sponsors mantel!
Each print comes signed and numbered with a letter of authenticity from the artist.  Printed on high quality, archival paper with UltraChrome ink, it will last a lifetime…but there are only 233 prints available, so act fast!
All proceeds go to support the Air Cadet programs across Canada.                                                                                                  Barry Franklin, Artist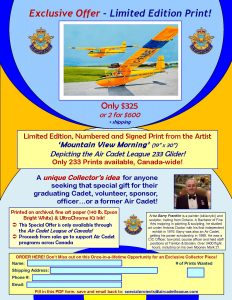 ORDER NOW…download this form and submit it to specialprojects@aircadetleague.com to secure your one-of-a-kind collectors print!