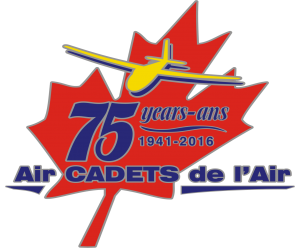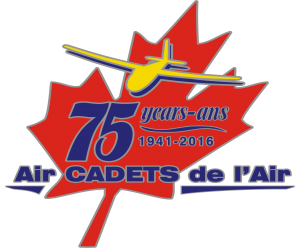 Did you know that the Royal Canadian Air Cadet Program celebrates its 75th Anniversary this year?  On November 19th, 1940 – the Order-in-Council PC 6647 was signed standing up a Junior Air Cadet Corps for boys 12-14 and a Senior Air Cadet Corps for those 15-18 years of age to support the efforts of the Royal Canadian Air Force during World War II.  Today, Air Cadets is one of the premier youth organizations in Canada.
Please join us as we celebrate this incredible milestone!
Below, you will find links to all of information you need to be part of 75 years of Cadets in Canada.  Keep an eye on this site for updates on activities and event in your area.
CHARTER NIGHT GALA
On Saturday, November 21st, 2015 we will be commemorating the signing of the charter that brought the Air Cadet movement to life! We will be celebrating the achievements of some of our exceptional Cadets, both past and present, in a very special evening full of music and entertainment at the Canadian Aviation and Space Museum.
This is the perfect event to re-connect with your former Squadron members – perhaps reserve a table for 8 as part of your reunion plans!
Proceeds are in support of Cadet programming.
AIR CADET LEADERSHIP SYMPOSIUM
As part of the commemorative events, we will also be bringing together a panel of distinguished Cadets from across Canada for a three day Leadership Symposium to share their insights and ideas on "The Next 75 Years of Air Cadets".  We are very excited to have the opportunity to learn from these incredible young people.
PC FUNDING FOR 75TH ANNIVERSARY ACTIVITIES
Letter and application for PC funding
NATIONAL AIR CADET "FUN RAISER" – 3/5 KM WALK/RUN
Bring your family and friends and join us Sunday, June 5th, 2016 for a fun day of activity.  Walk or run as we embark on the next 75 years of Cadets in Canada.  Stay tuned for times and locations in your area.
AIR CADET ALUMNI
Become part of the Air Cadet Alumni and share your "Cadet Story" with us.  Reconnect with friends.  Keep up with the latest Cadet news.