The Air Cadet League of Canada is pleased to offer three post-secondary education scholarship awards to Royal Canadian Air Cadets. They are the the Young Citizen Foundation Scholarship, the Birchall Scholarship and the Dale Scholarship.
This is an entrance scholarship which will be granted to a deserving cadet entering any community college, cegep or university in Canada for post-secondary studies. This scholarship has no restrictions as to the field of study.
In the process of evaluating the applications, for the academic
component, the focus is on the following subjects: (a) Languages; (b) Mathematics; (c) Physical Sciences; and (d) Social Sciences. It is important that the most recent report card or transcript include these courses.
Applicants are required to complete the ACC64 application form online, and submit it in digital form (PDF), along with supporting documentation to the Air Cadet League of Canada, at: leaguehq@aircadetleague.com. The email should be titled beginning with your name and National Education Scholarships such as: Fred Jones National Education Scholarships.
Deadline : April 1, 2017
The Young Citizens Foundation Scholarship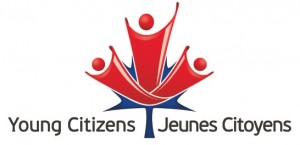 Canada's future depends upon the development of strong leadership in our youth. The mission of the Young Citizens Foundation is to assist young Canadians to grow and mature as committed, knowledgeable and contributing Canadian citizens. The Foundation achieves this objective by encouraging young Canadians to participate in development programs operated by nationally recognized organizations such as The Royal Canadian Air Cadets that provide life-learning opportunities for our youth which will significantly influence and benefit their development as committed Canadian citizens.  Participation in these organizations develops leadership skills, exposes students to the various citizenship ideals that the country values and provides some very positive mentoring. The provision of post-secondary scholarships to selected participants is critical not only because it encourages Canadian youth to join these programs but also because it is important that these students, who have developed these positive attitudes, continue their education so that they can achieve positions of leadership in their communities, regionally and nationally.
Birchall Scholarship
Air Commodore Leonard J. Birchall, CM, OBE, DFC, O.Ont, CD, LL.D, D.Sc.M, and Mrs. Kathleen Birchall, have been long-time generous supporters of the Royal Canadian Air Cadet movement across Canada, but especially of Air Cadets enrolled in squadrons of the "Birchall Wing" in the Eastern Ontario Area.
Dale Scholarship
Robert Gordon Dale, DSO, DFC, CD, and Mrs. Mary Dale, have given exceptional service to Canada in times of both war and peace. This has been especially so in their support of Royal Canadian Air Cadets. Robert Dale served as the National President of the Air Cadet League of Canada in 1972-1973, and as the Honorary President of the Air Cadet League of Canada from 1983 to 2013.