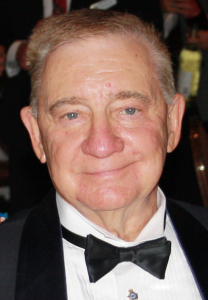 Press Release PDF
For immediate release
The Air Cadet League of Canada Elects New National President
OTTAWA, ON (June 28, 2018) – The Air Cadet League of Canada (ACL) recently elected Mr. C. Mervin Ozirny, CD, from Melville, SK, to the position of National President at their 77th Annual General Meeting held on June 16th, 2018, in Laval, Quebec.
Mr. Ozirny, in his presidential message to League members and guests, thanked the members of the National Executive, the Board of Governors, the Provincial Chairs Committee, and the Advisory Council who so generously give of their time and talents in support of the 27,000 Air Cadets across Canada.
Mr. Ozirny was an Air Cadet for 4 years with 17 Yorkton Royal Canadian Air Cadet Squadron in Yorkton, Saskatchewan. He received his commission from the Canadian Armed Forces in 1985 and served as an officer for more than 21 years, during which time he served in various officer positions, including Commanding Officer of 752 Ed Campbell Squadron and 633 Kamsack Squadron. He retired with the rank of Captain. He worked as a tow plane pilot in the Saskatchewan Air Cadet Gliding Program and at the Gimli Gliding Center, as well as being the Flight Safety Officer for the Saskatchewan Gliding Program. He served as a Regional Director and then, President of the Air Cadet League of Canada (Saskatchewan) from 2010 to 2012. He was then elected to the National Board of Governors in 2013 and was subsequently elected Vice-President and member of the National Executive Committee in 2015. Mr. Ozirny is a recipient of the Canadian Forces Decoration, the Saskatchewan Centennial Medal, Her Majesty the Queen's Diamond Jubilee Medal, the Air Cadet League of Canada Volunteer Long Service Medal, and two Detachment Commander's Commendations of Merit.
The Air Cadet League of Canada is a civilian non-profit community based and volunteer led organization, which in collaboration with the Department of National Defence and our other partners, is dedicated to supporting the objectives of the Royal Canadian Air Cadet program, and to developing in youth the attributes of good citizenship and leadership; promoting physical fitness; and stimulating the interest of youth in the aviation and aerospace industry, including the air element of the Canadian Forces.
– 30 –
Contact:
Anthony Langlois
T: (613) 722-3121
E: communications@aircadetleague.com