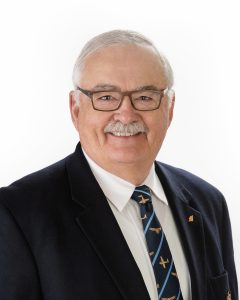 Self-confidence. Self-discipline. Leadership.  These are the core values that the Air Cadet Program aims to foster in our youth.  In partnership with the Department of National Defence, and with the help of our many donors and sponsors, we guide thousands of youth each year in the development of the skills and attributes which they will need to succeed in their chosen professions.
And of course, our Air Cadet Program offers many interesting opportunities in the field of aviation.  In the words of Canadian astronaut, Colonel Jeremy Hansen: "The program has something to offer for all of Canada's youth. The highlights for me were the flying scholarships and the friendships."
Whether it is participating in an effective speaking competition, playing in a marching band, competing in a biathlon, or soaring in a glider, our air cadets are having fun while learning and building lasting friendships.
The Air Cadet Program is made possible through the efforts of thousands of volunteers that freely contribute their time and talents at the local, provincial and national levels of the Air Cadet League of Canada.
I am honoured and welcome the opportunity to lead this great organization as we continue to improve our internal structures and begin the implementation phase of the cadet program renewal project.
James Hunter CD
President
Air Cadet League of Canada