Be Part of the Triple 'AAA' Career Expo – Aviation, Aerospace and Air Cadets!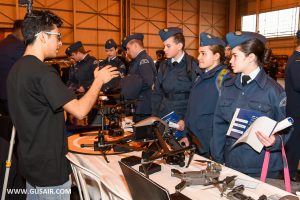 The Air Cadet League and our partners are pleased to present this Career Expo geared to industry employers, youth, Air Cadets, job seekers, and educators interested in reaching out to Air Cadets for career and workforce development.
Join us as sponsor or exhibitor for your opportunity to reach Air Cadets, families and members of the public. The event will be held in the Chartright Air Group, and will take place on Sunday, April 19 in Waterloo, Ontario.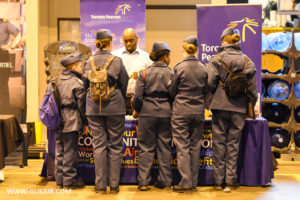 Full details and registration form for sponsors and exhibitors can be downloaded here, full instructions for completing and submitting your form are included.
For squadrons who want their cadets to have access to special presentations throughout the day, and the chance to speak directly with industry leaders and educators about future career opportunities, please fill this registration form. Transportation support will be provided to eligible squadrons. Here is what a parent had to say about our last Career Expo:
"My son and I really enjoyed the presentations and show. He's almost 13 and just started his second year of cadets but he sees a career in aviation and I'm thrilled this expo helped him see more options."
Keep abreast through this website of the latest news and updates about our sponsors, exhibitors and special activities.
We are proud to be working in conjunction with our partners who will also be active exhibitors at the event. Have a look below to see the exhibitors that were present at our last Career Expo in Mississauga.