We are pleased to announce that the Triple AAA Career Expo in Ottawa will be rescheduled for Sunday, October 14. It will take place at the Centurion Conference and Event Centre in Nepean. We will provide full details, registration forms and information on bus transportation to Squadrons in September. The same arrangements will be available. We will also provide details about the time, food options and the presentation schedule. Thank you for your patience during this reschedule and we hope you are able to attend. Please feel free to contact us if you require further information at this time.
Be Part of the Triple 'AAA' Career Expo – Aviation, Aerospace and Air Cadets!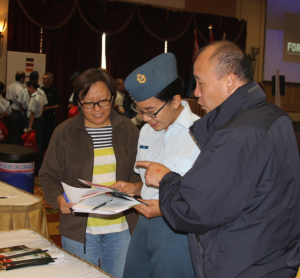 The Air Cadet League and our partners are pleased to present this Career Expo geared to companies, trainers and educators, industry groups and related associations interested in reaching out to Air Cadets for career and workforce development.
Join us as sponsor or exhibitor for your opportunity to reach Air Cadets, families and members of the public. The event will be held at the Centurion Conference and Event Centre in Nepean and will take place on Sunday, October 14.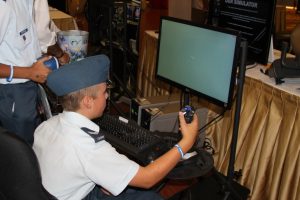 Full details and registration form for sponsors and exhibitors can be downloaded here, full instructions for completing and submitting your form are included.
Keep abreast through this website of the latest news and updates about our sponsors, exhibitors and special activities.
We are proud to be working in conjunction with our partners who will also be active exhibitors at the event.